Read about what a few of our alumni are doing now, and how the competences they attained during their time in the Society of International Affairs have helped them in their careers.
Oleksandra Kryshtapovych
Head of Lecture Committee 2015, President 2016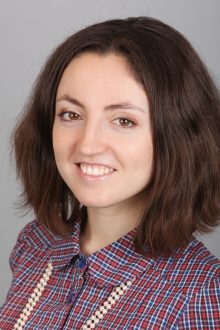 Oleksandra was a President of the UF from January to August 2016, and the Head of the Lecture Committee in 2015.
Originally from Ukraine, she completed her Master in International Administration and Global Governance at the University of Gothenburg. In UF, she was involved in organizing lectures, lunch seminars, the UF NGO and Development Fair and participated in the Model United Nations.
As of September 2017, she is a PhD Candidate at the Berlin School for Transnational Studies at the Free University of Berlin (Germany) writing her thesis on the influence of civil society on political systems. She continues her social engagement with the projects related to good governance in Ukraine and EU Eastern Partnership countries as well as teaching at Kyiv Mohyla Academy in Ukraine.
"I think of my time at the UF as one of the most enriching experiences over my two years in Sweden. I had the honour to lead an organization with firm roots in democracy and social engagement and to practice participative leadership, which I find characteristic of Sweden. It was also a memorable experience with diverse personalities as my colleagues in the Board and beyond, they provided their support when needed and did not abstain from criticism when it was appropriate."
Oleksandra's interview as the UF President to Spionen (in Swedish): http://www.spionen.se/140-redaktionellt/reportage/feature/1657-foerening-som-brinner-foer-demokrati
Anna Gavrilova
Head of MUN 2015, Vice President 2016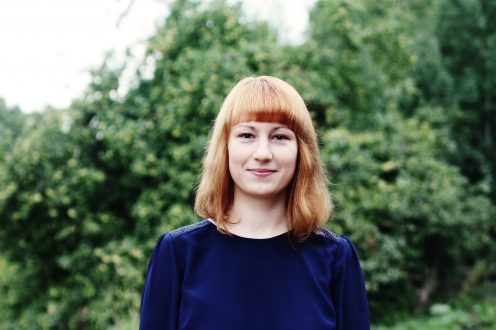 "I was incredibly lucky to get involved with the UF through the Model United Nations committee, which officially became a UF committee just prior to when I joined. Its founder, Kristina Hojckova, did a wonderful job advocating for MUN to become an integral part of the UF and I believe that the organization has become stronger through this addition. It was a privilege to co-chair the committee with her for the majority of its inaugural year. This experience led to my desire to give back to the organization, which, in turn, led me to the position of the Vice President. I am thankful to everyone who I got a chance to work with throughout both of my terms and I hope that the work we did resonated with our members and partners.
My time at the UF was eventful, challenging, inspiring and tremendously rewarding. It brought me an immense amount of knowledge, both in terms of management and engagement and in terms of knowledge about issues affecting the world. I learned a lot about practical stuff, including things that I never had to deal with before (like applying for funding in a language that I don't really speak within a system I don't really understand), and I learned even more about teamwork and both offering and asking for help (the aforementioned application could never have been completed without the help of my fellow board members). Most importantly, I made a lot of friends from all over Europe and had the best of times working (and having fun) with them.
This experience taught me not to be afraid of challenges and of starting things anew. Right now I am putting all this wisdom into several projects, which I am passionate about and which, I hope, will also make the world a little better, just like we made it a little better through the UF."