Björn von Sydow
Tuesday, February 2nd, 2016. 17:00

-

18:30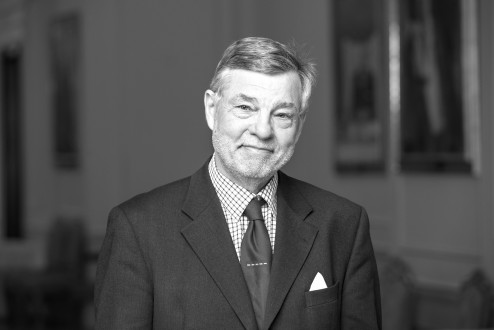 Swedish solidarity and security in a world of crisis? – with Björn von Sydow

We are facing a tremendous and fast change of the society as we know it. War in Ukraine, refugee crisis, terrorism, and climate change are challenging our surroundings. But who sets the agenda for today's politics in reality; Russia or the Western World? What does international solidarity mean and what role do countries and organisations such as Sweden, USA, Finland, NATO, UN and NB 8 really play?

Furthermore, how will Swedish domestic politics and the current government affect the security policies? Former President of Parliament, minister of defence and minister of trade: Björn von Sydow will address these questions during our last lecture for the Semester. Björn currently holds a position a member of parliament (S), where he is vice president of the Constitutional Committee and President of the Swedish Parliaments Delegation to NATO.

For this lecture you will have to sign up in advance. You can find the link here.

Welcome!