Svenska Freds – Swedish Peace and Arbitration Society
Wednesday, November 10th, 2021. 17:00

-

18:00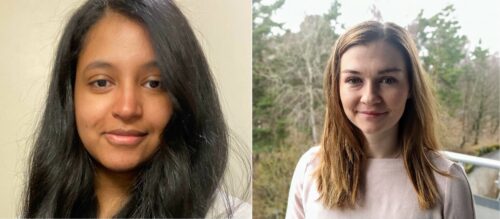 What are killer robots? And what can you do to bridge the gap between university studies and a career related to peace and security? During this lecture, you will learn more about this and meet representatives from the Swedish Peace and Arbitration Society (Svenska Freds) – Sweden's largest and the world's oldest, still active peace organization.
Deborah Solomon, campaign manager at Svenska Freds, talks about killer robots and the enormous risks associated with their development. Killer robots are characterized by the use of lethal force without meaningful human control. Defensive fully autonomous weapons already exist and the development of offensive weapon systems is progressing rapidly. Svenska Freds is campaigning for a ban on fully autonomous weapon systems and the lecture sheds light on the legal, ethical and security perspectives on a killer robots ban. The lecture also talks about the risks from a feminist and anti-racist perspective.
During the lecture, you will also meet Rebecka Lindholm Schulz, Fredsakademin's (the Peace Academy) project manager, who will talk about Fredsakademin's leadership training. The education is for young people that are interested in peace and security issues and want tools to turn their theoretical knowledge into practical/hands-on work. Through the leadership training, you get concrete knowledge about peace and security issues, practical training in designing and leading workshops as well as a deeper understanding of civil society organizations and advocacy work. Participants who complete the education become certified workshop leaders in peace and security and will lead workshops for high school (gymnasium) students. Come to the lecture and do not forget to apply for Fredsakademin's leadership training before 21 November atfredsakademin.se
WHO´S TALKING:
Rebecka Lindholm Schulz
and
Deborah Solomon
When and Where?
DATE: 10/11
TIME: 17.00
LOCATION: Dragonen
Mandatory sign up for the link to