NEW: Project Conflict in Syria – Impact on Jordan and the Middle East
Development – Security – Refugees – Conflict – Middle East
Are these topics of interest to you? Then this is something for you… 
The Society of International Affairs (UF) will during the fall of 2014 have a project called "Conflict in Syria – Impact on Jordan and the Middle East". The theme will be security and development with focus on Syria with its ongoing conflict and the Middle East, especially Jordan. This project will include lectures, film clubs etc. and most exciting of all; a trip to Amman, Jordan in November 2014.
10 people will be offered a spot in our Project Jordan group and together we will take part in planning the different aspects of this project together with the rest of the committees in the Society of International Affairs.
If you feel like you have knowledge regarding this or/and a great interest or you just think it sounds like fun and would like to learn more, then we welcome your application. But please keep in mind that this will be a project which will require a lot of time, dedication and hard work. We ask that you participate in the meetings and perform the assigned duties for planning the project.
So those of you who are up for the challenge and would like to take part in the planning of the above activities and the hopefully amazing journey to Amman, please don't hesitate, apply now! Send an e-mail to event@ufgbg.se with a personal letter explaining who you are, what kind of experiences you have and why you want to be a part of this project. Due date for sending in your application is 18th of May.
Also note that it is necessary that you are a member of the Society of International Affairs. If you are not a member that could easily be fixed by becoming a member for only 50 SEK for one year. Membership gives you free entrance to all our lectures and events and it also includes 4 editions of our own magazine Utblick.
Questions can be sent to event(at)ufgbg.se
Sincerely,
Event committee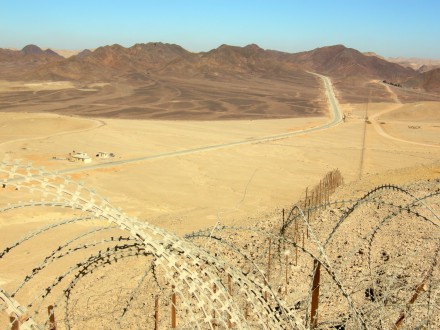 Photo: Mark A. Wilson/Wikipedia Commons