Fika Politica- Privatization of Military Companies
Wednesday, April 10th, 2019. 18:00

-

20:00

Free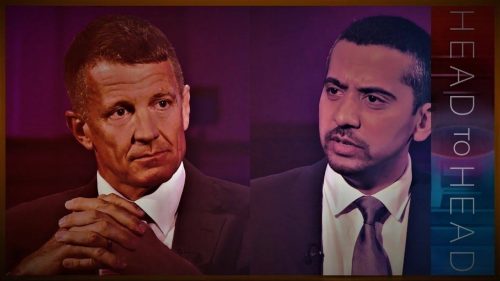 The Society of International Affairs in Gothenburg, in collaboration with Folkuniversitet and independent guest Jakob Kallin welcomes you to our café debate 'Fika Politica'.
Location: B110
Fika (coffee/tea with cookies) will be served.
The topic for this Fika Politica is an introduction to our new series of Head to Head-discussions.
Head to Head is an interview series taking on prominent political figures with an uncompromising style of questioning that covers various political issues from all angles and makes it unmistakably clear what the guest's positions are. In this installment of Fika Politica, we discuss a recent episode of Head to Head where Erik Prince, founder of private military company Blackwater, is questioned on his company's operations during the Iraq War and other conflicts, his future plans for the war in Afghanistan, and his connection to the Trump campaign.
Before attending this Fika Politica, please watch the interview (50 minutes), available for free from Al Jazeera English and YouTube: https://youtu.be/KOB4V-ukpBI
During the discussion, we will take a look at the topics raised by the interviewer and the guest, the different styles of rhetoric that they use to make their points, and any lessons and insights that we ourselves got from the interview. The discussion will have a leader but no set agenda, so you are welcome and encouraged to bring your own perspective.
As you are watching the interview, consider writing down the time codes of key moments so that we can easily review them during the discussion. A full transcript of the interview is available here: https://www.aljazeera.com/programmes/headtohead/2019/03/transcript-erik-prince-iraq-privatising-wars-trump-190314084244944.html
The event is free and open to everyone.
Location: B110