Lecture with Guillaume Foilot
Wednesday, November 23rd, 2016. 15:00

-

16:30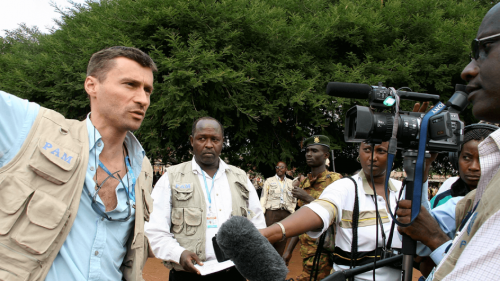 Guillaume Foliot started his humanitarian journey with NGOs in Bosnia in the 90's. Three years later, he started a 16-year career with the United Nations World Food Programme (WFP); ending as Deputy Country Director in Myanmar (Burma) and then as Operations Coordinator for the Pacific region. He has been deployed in multiple conflict and crisis situations as "first wave" Emergency Response Officer for the United Nations.
Guillaume will give an overview of 20 years of work as a humanitarian officer; a personal account – "from Sarajevo to the Islamic State". From there, he will speak about humanitarian principles and their realities – once faced with realpolitik and violence. This will be followed by a candid discussion with the audience.
The lecture is free for UF-members, 20kr for others. You will be able to sign up for a one year membership (50kr) at the beginning of the lecture.